This last weekend I was invited by WSOF photographer Ryan Loco to come out and get weird at World of Series of Fighting 32! Who could say no to that... It was a great night filled with outstanding fights. I gotta say though, on a personal note, getting to shoot with someone who's work has been an inspiration to me ever since I started on this journey, was a pretty surreal experience. Here's my favorite shots from World Series of Fighting 32!
Catchin some shots of "Mean" Hakeem Dawodu while he's in Studio with Ryan Loco.
Lance Palmer throwing knees for Ryan Loco during the Studio Day for WSOF32
Words were said, pushing happened and WSOF President Ray Sefo had to step in between brothers Caros and Ben Fordor before things calmed down at the weigh ins.
Hakeem Dawodu back stage warming up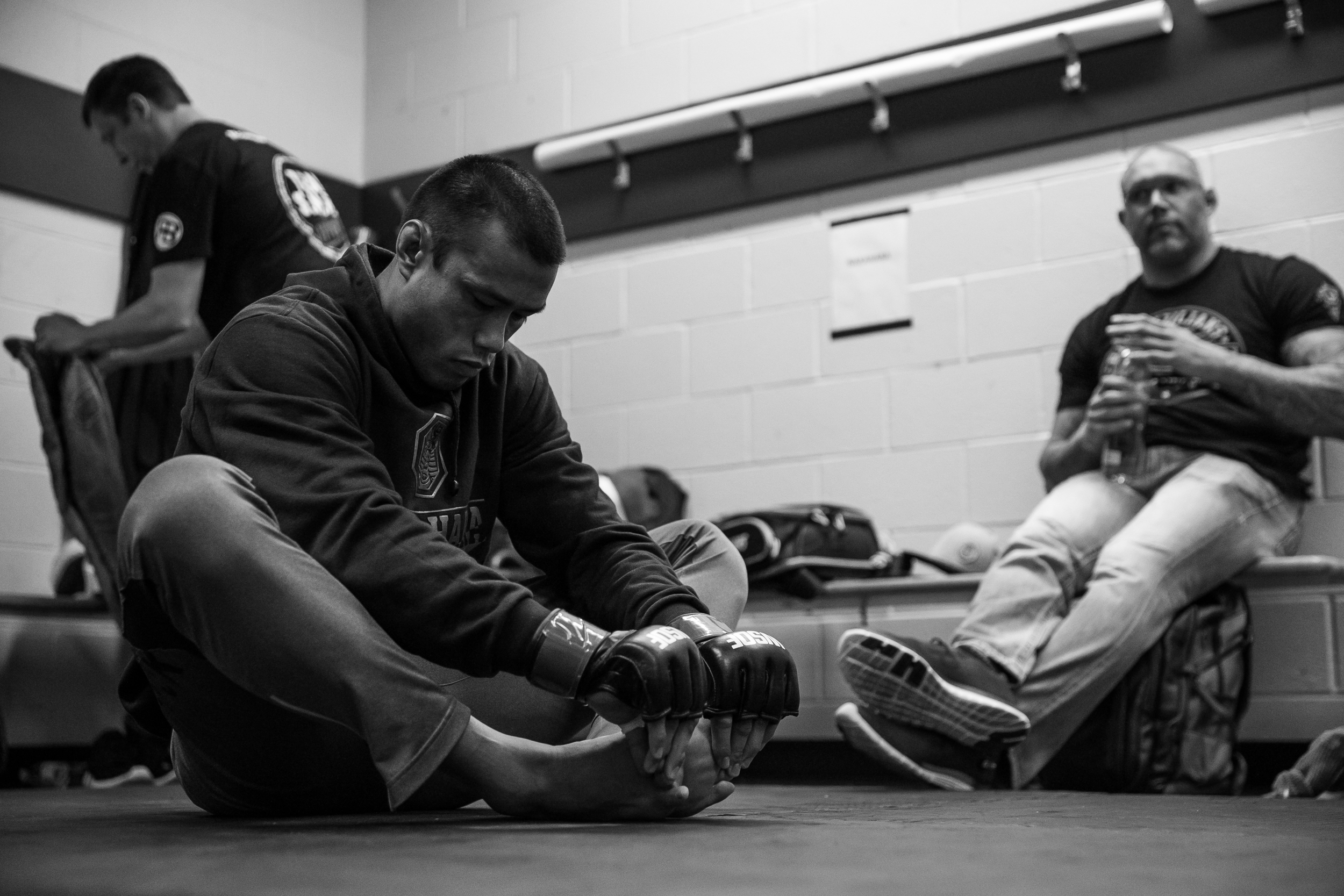 Andrews Nakahara streatching out prior to his dominate performance.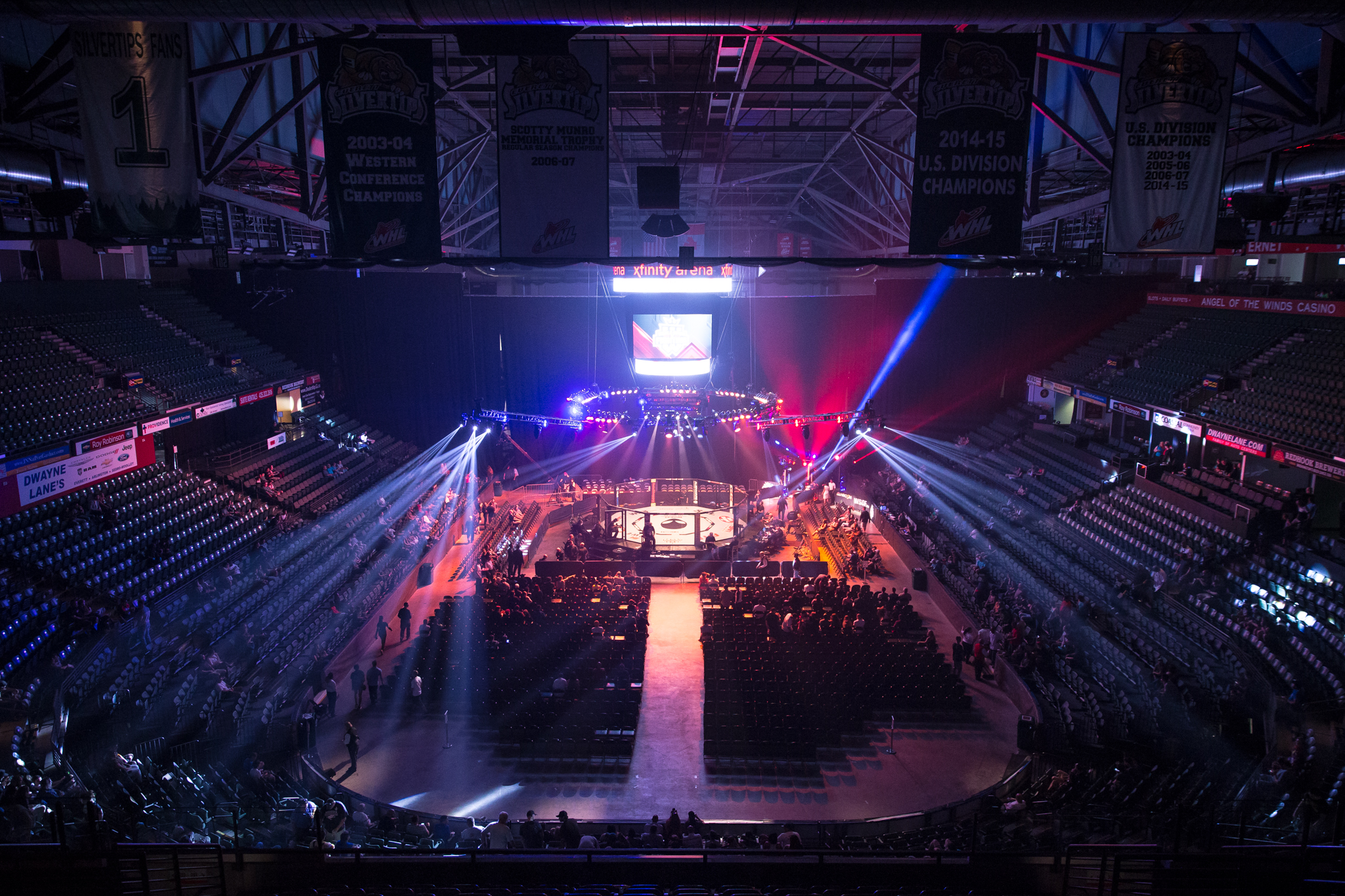 The stage is set for WSOF 32 at the Xfinity.
Andrews Nakahara throwing big shots to stop the fight in the first round
All eyes on Rex Harris as he makes his way to the cage
Emily Miller pumpin up the crowed with WSOF swag
Louis Taylor landing a wicked jab
Phil Hawes moments after falling to a guillotine in the second round
Real life super hero Phoenix Jones all pumped making his way to the cage
Phoenix jones lands a clean spinning back fist/elbow that cut Caros pretty deep
Lance Palmer landing a solid right to former champ, Alexandre Almeida
Big left hand from Palmer lands right on the chin of Almeida
So much class from both of these warriors! I really hope I'll get to see a rubber match from these two.
Marlon Moraes landing a clean head kick to contender Josh Hill in their main event show down
Moraes and Hill about to exchange right right hands
The good night kick that ended Josh Hill's hopes of walking out of the cage with the gold around his waist.